Madrid Theatre Information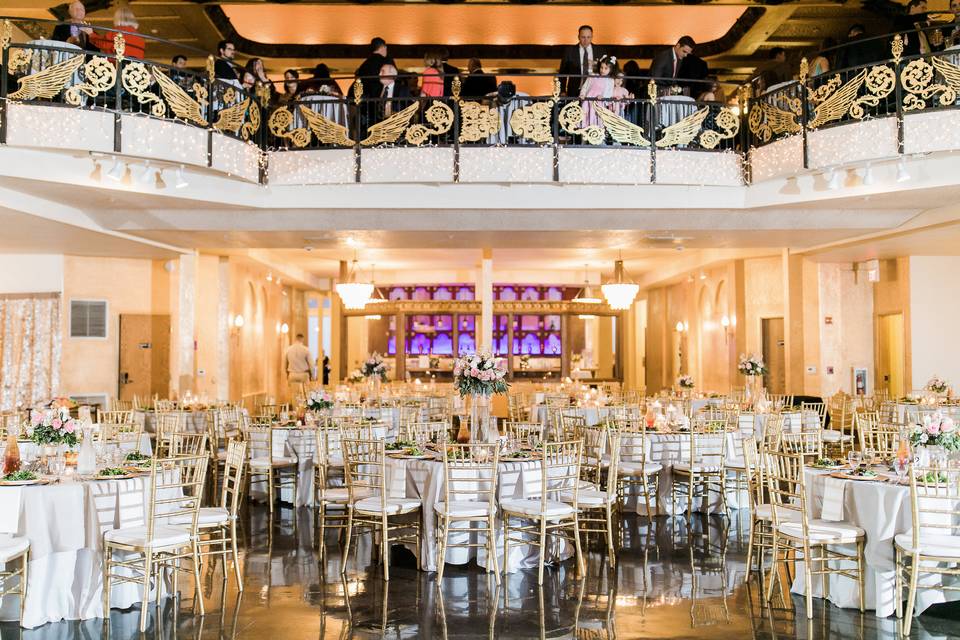 The Madrid Theatre stands out as one of the best multi-purpose theatres in Missouri. It has been home to hundreds of weddings, corporate events, fundraisers, and concerts since its grand opening in 1926. Since then, it has been the home base to several different businesses, including a Spanish revival-style silent movie house and a full movie house during the 30s.
In 1944, the theatre closed and the building sat idle for nearly a decade, until it was purchased and refurbished in the 50s as a storage warehouse. And that may have been the end of the story for the Madrid Theatre, because it remained that way for nearly 30 years.
But in 193, Victor Patti saw the building and had a vision of restoring the architectural artwork to its original design. Victor purchased the building with that intent. Initially, he couldn't find the investor funds he needed, but the steam kept rolling and he reached his goal in 1995. From then, it took him five years to organize the restoration project which finally went underway in 2000.
And in 2001, 75 years after its initial grand opening, The Madrid Theatre was finally reopened to audiences.
The Madrid Theatre has since been the best place in Kansas City for hosting weddings, galas, concerts, and other social and performance art events. The staff of that venue work hard to add a touch of history and elegance to the lives of those that walk through their doors.
So when visitors drop by the location between the Plaza, Westport, and Crown Center, they will see The Madrid Theatre. A treasure in the heart of Kansas City. Complete with all the amenities that theatre-goers expect and the high-quality service that theatre-goers deserve.
When you visit the Madrid Theatre, it's like taking a trip through time to the golden age of theatre venues.
More Madrid Theatre information:
Ticket Policy:
Read about the ticket policies from our preferred ticket reseller and about their authenticity guarantees.
Seating Map:
Have a look at the Madrid Theatre seating map and learn about different seating arrangements.
Parking Information:
Driving to the venue? Read more about Madrid Theatre parking options here.