Madrid Theatre Seating Chart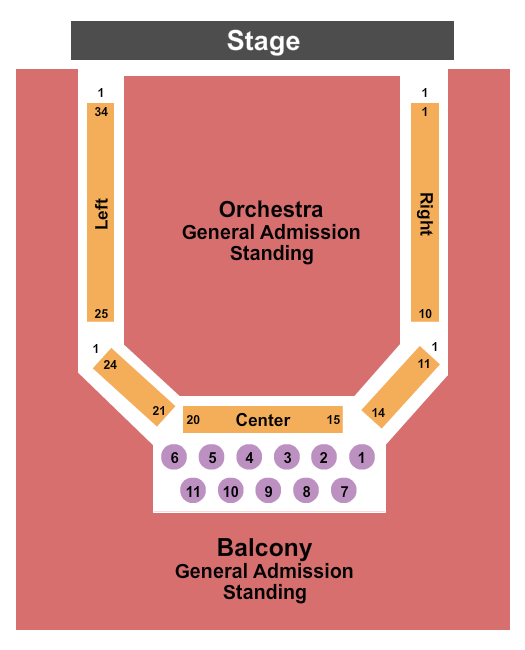 The Madrid Theatre is a live performance venue focused on comfort and historic elegance and style. As such, most shows are arranged with general admission standing room only on the main level and formal seating on the balcony level that can comfortably seat up to 800 spectators without issue.
The Venue is fully wheelchair accessible and stairs are not required to access the main floor. Please be aware that balcony seating is not fully wheelchair accessible. But you can always contact [email protected] to ask if the venue can accommodate you. There is an elevator available to access the balcony.
Guests with accessibility needs may also orequest early entry to make finding a seat easier. Just check in at the box office 5-10 minutes before the door open time. Which is typically an hour before the scheduled event.
You may call 816-753-8880 for questions regarding seating.
NOTE: Madrid Theatre may host events that require different seating arrangements. When you select your tickets, please check the seating chart map that is specific for your event.
You can book your ticket today and grab yourself the best seats available. Check out the Madrid Theatre schedule to see all the exciting upcoming events.
For policies and authenticity guarantees regarding the tickets provided, please see the ticket information page.